Free & Open Source
Render Management
Take control of your computing infrastructure and get things done.
Flamenco is used in production at Blender Studio.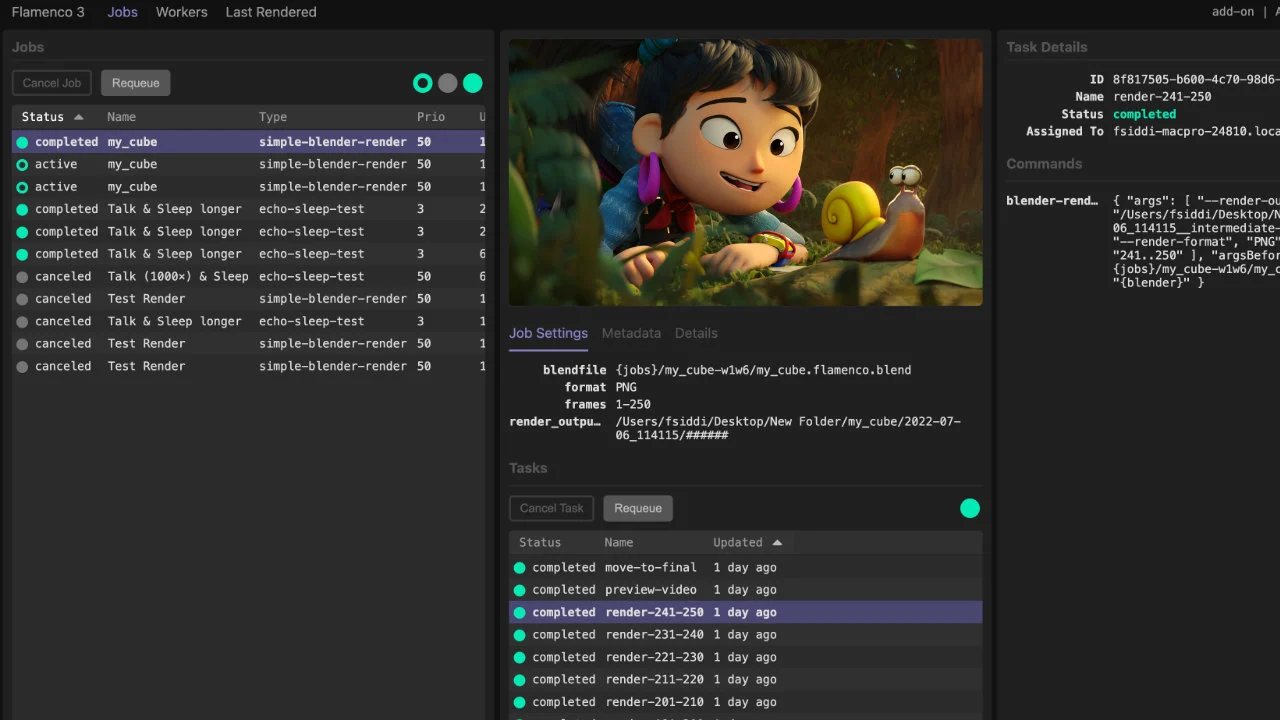 Features overview
Free and Open Source
Released under GPL 3.0, every component of Flamenco is Free and Open Source software. Development is supported by the Blender project.
Simple and Portable
Flamenco consists of a few components and requires almost no configuration to be used in production.
Easy Customization
Designed to be customizable, Flamenco allows TDs to specify Job Types using the JavaScript language and seamlessly fit into the pipeline.
Cross-platform and Self-hosted
Flamenco runs on all major operating system, and is fully hosted on your own hardware. Your data is yours, and yours alone.
Robust Technology
The core of Flamenco is build using Go and SQLite. Check out the sources on projects.blender.org.
In Development
Flamenco v3 is in active development at Blender Studio. Join the chat to see what's happening!
---
Looking for the old Flamenco v2 documentation?